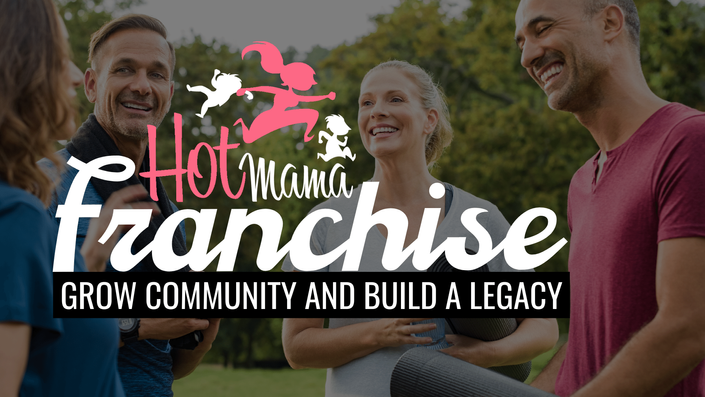 Hot Mama Franchising
Ready To Transform Your Community Through Family Fitness?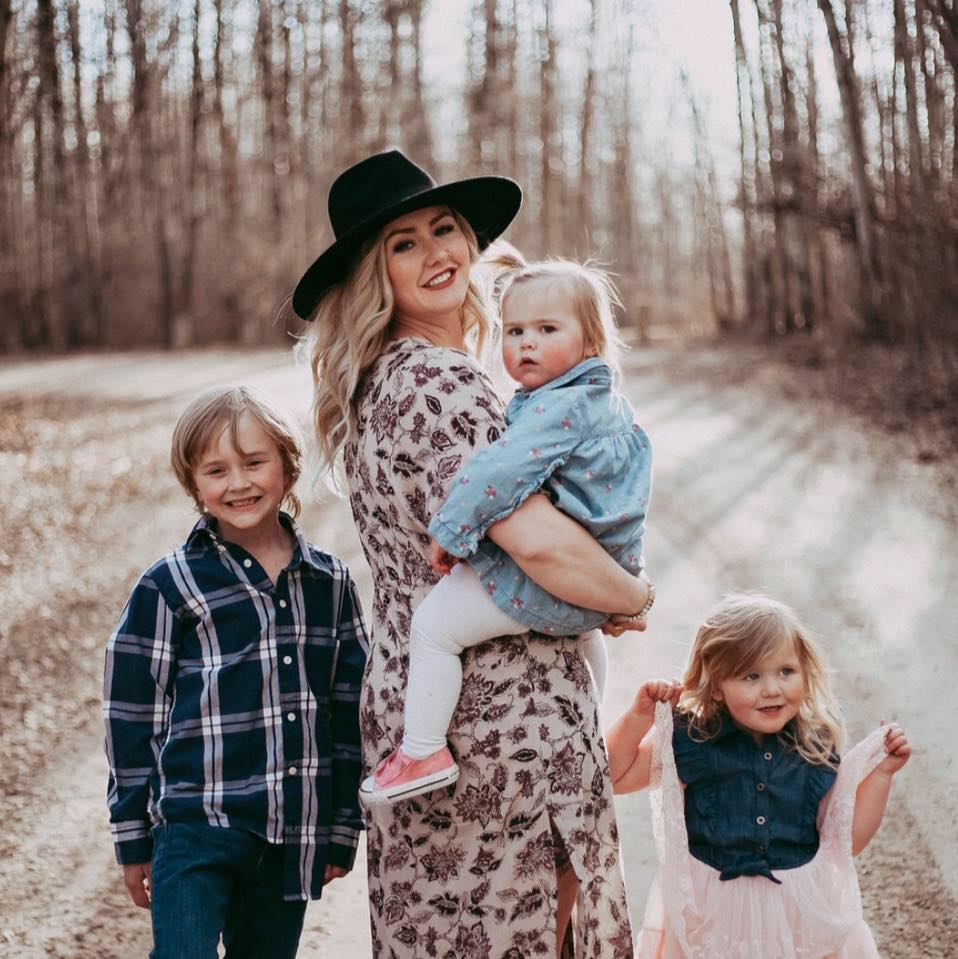 "In 2019 I wanted to become more independent again. Buying a Hot Mama Franchise made it doable for me! Not only had Hot Mama given me my independence, but it let me do what I loved to do! And that's help people! Especially when it comes to fitness and health because that's something I'm so passionate about."
- Janelle Dima
Franchise Owner, HOT MAMA FIT – Spruce Grove, AB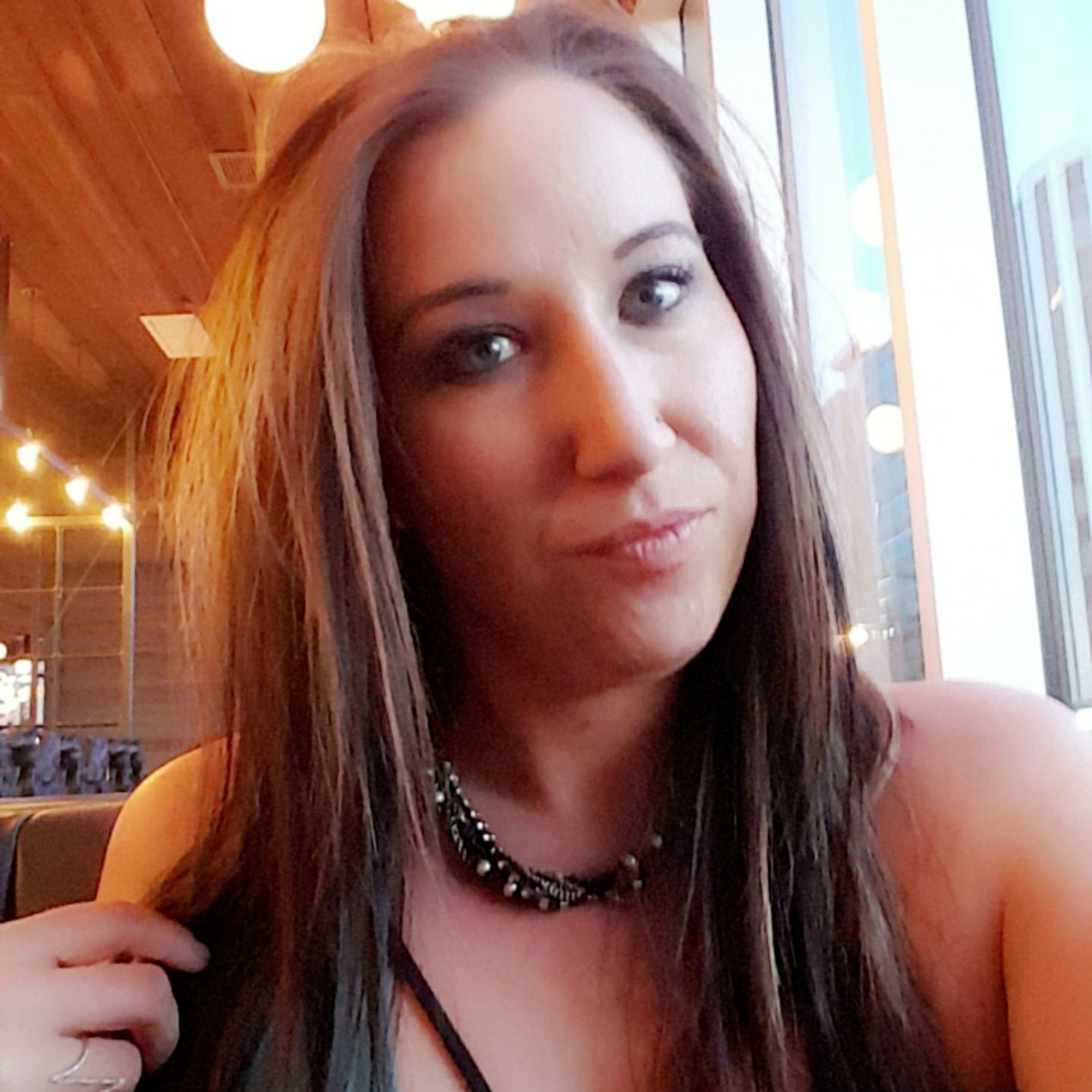 "In a world where life can be hard for females and not all women can have children or families. Where medical conditions, complications and long term effects can be damaging or life altering. In this world, where judgement and rushing and pressure can be such a daily occurrence – it was a relief to see what an amazing little community was available no matter what your situation was – Hot Mama was ready to welcome you. ♡ Hot Mama is a safe place for women of all shapes, sizes, conditions and maternal backgrounds – I couldn't be happier to be part of such an amazing community. ♡ "
- Dominique D.
NEW Franchise Owner of HOT MAMA FIT – Edmonton SE, AB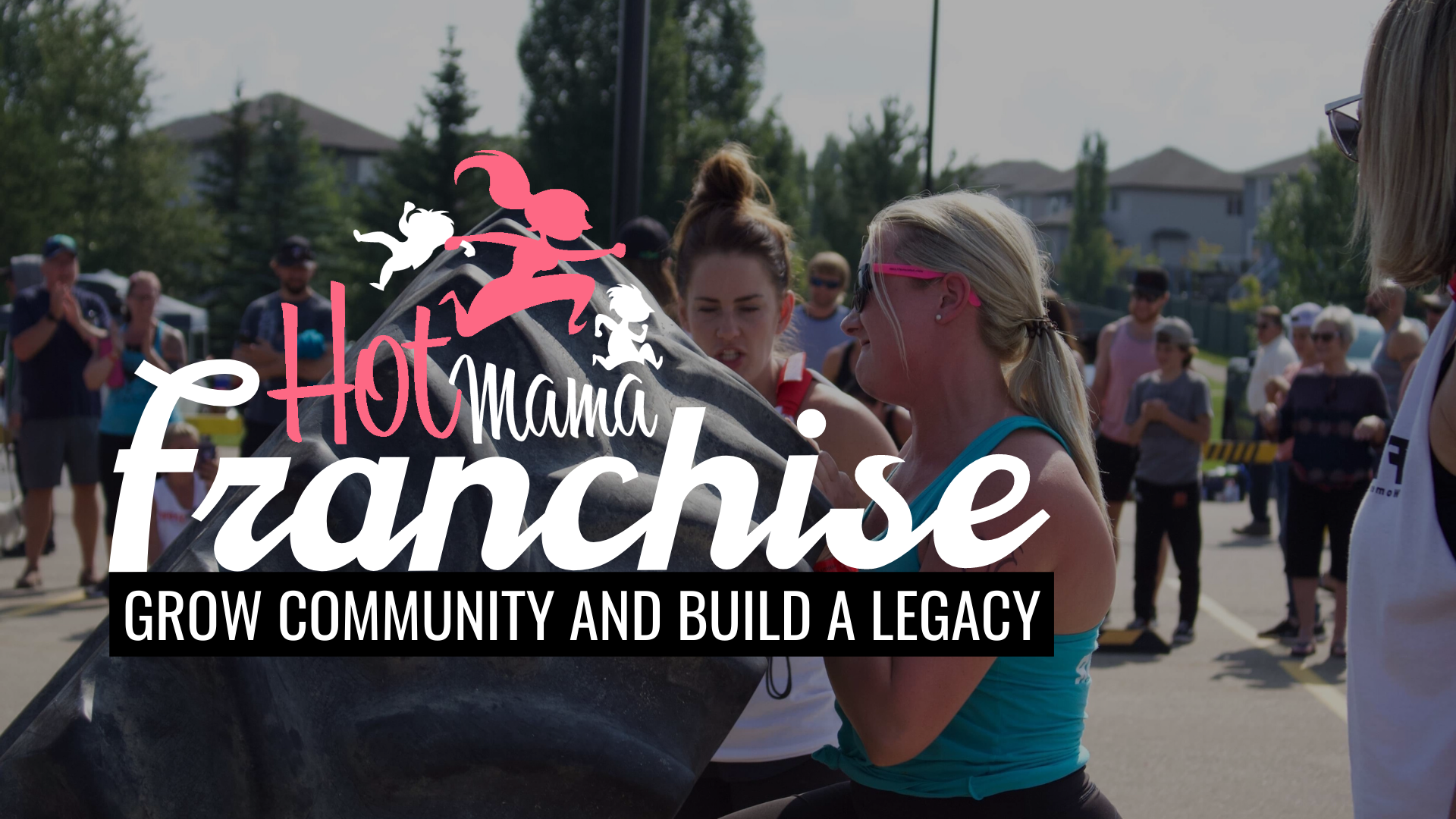 [ WHY? ]
👉 FIGHT AGAINST A GROWING OBESITY RATE.
👉 BUILD A COMMUNITY ON A FOUNDATION OF FAMILY FITNESS.
👉 CREATE YOUR OWN SCHEDULE & WORK FROM HOME.
👉 SERVE & INSPIRE PRE/POST PARTUM MAMAS WHO NEED YOU.
👉 MAMAS WHO ARE TURNED AWAY FROM FITNESS CLASSES AND GYMS WILL COME TO YOU INSTEAD.
👉 BECOME A SAFE PLACR FOR WOMEN OF ALL SHAPES, SIZES, CONDITIONS & BACKGROUNDS.
Become a Franchise Owner and attend one of our Business Training Camps happening in 2020. Once you apply, you will go through our application process and learn about all things Hot Mama Health & Fitness.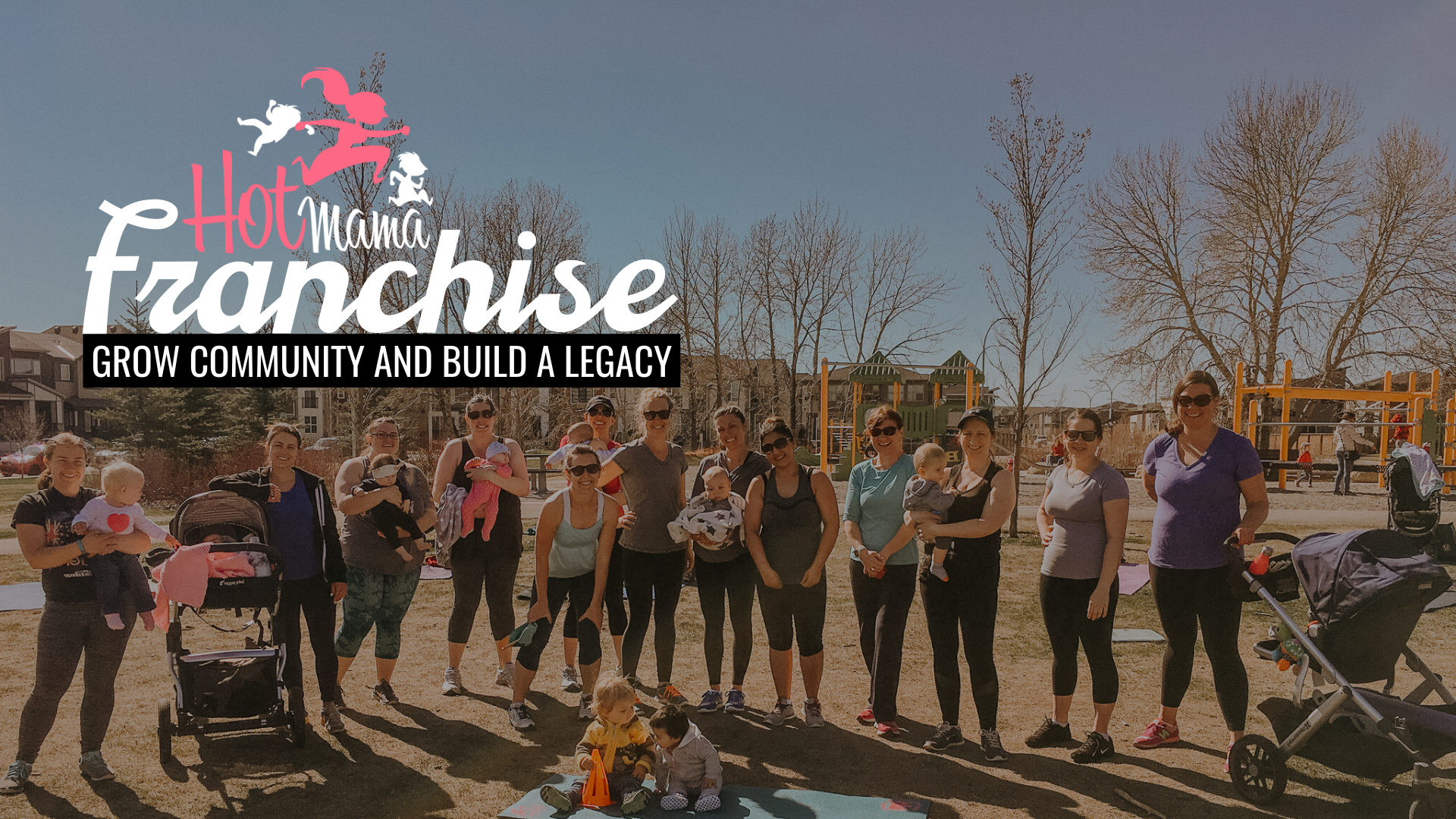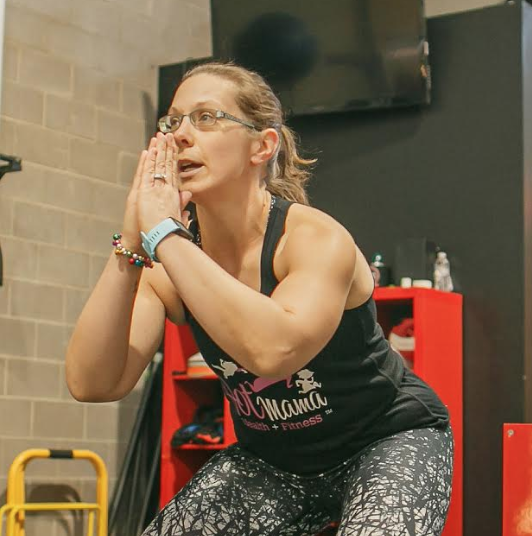 "I quickly fell in love with Hot Mama's workouts and community. When I returned to my previous job after maternity leave, I felt like there was something more I could be doing with my life. Then I jumped head first into buying a Hot Mama franchise. I wanted to share my passion for health and fitness to a wonderful group of mamas who, in turn, model the example of healthy living to their children. It's an amazing thing to see. But the main perk of owning a Hot Mama franchise is the time I've spent with my daughter, who is now in kindergarten. I get to show her daily that moms are strong and that fitness is fun."
- Heather Johansen
Franchise Owner, HOT MAMA FIT – Calgary SE, AB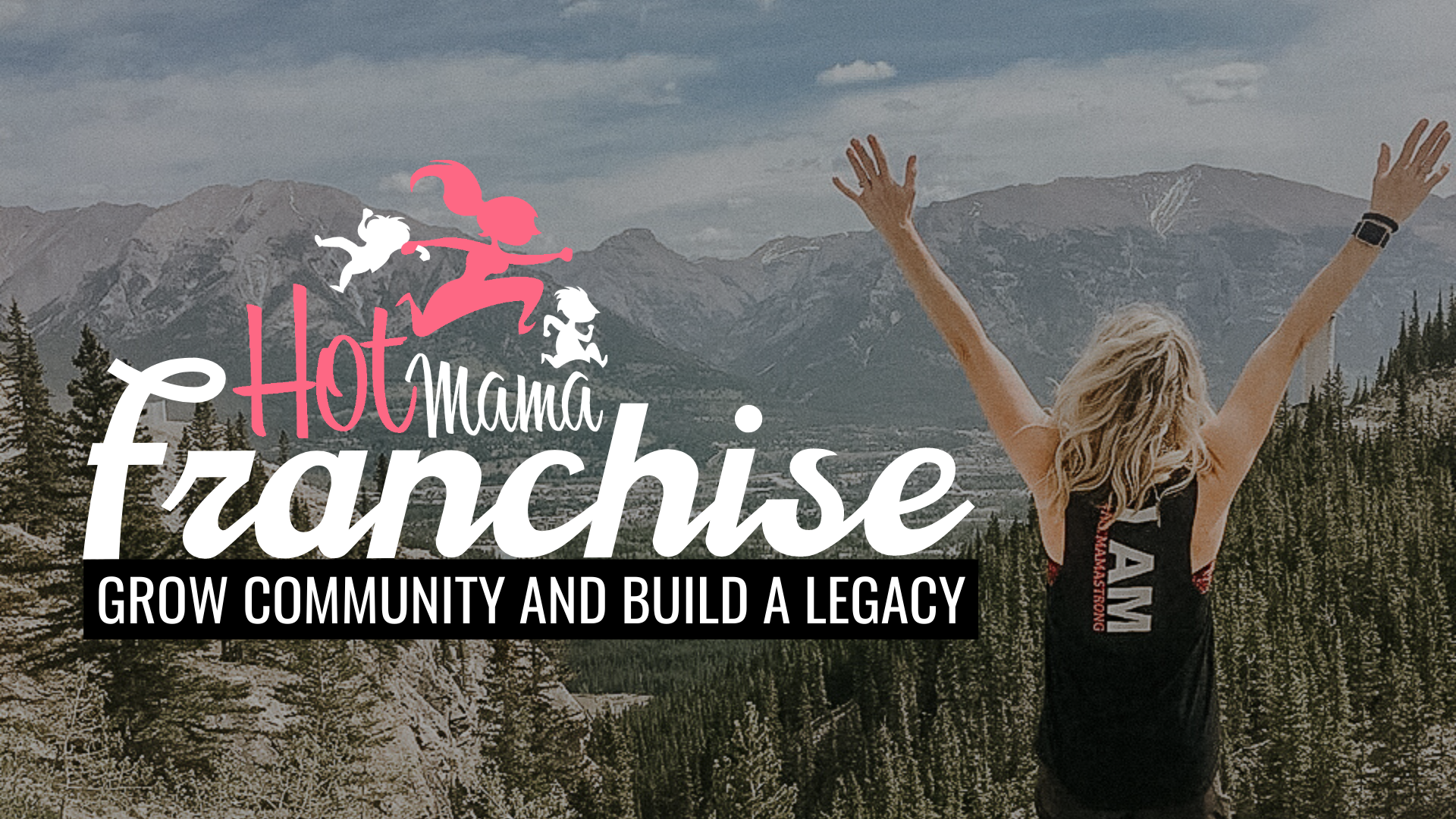 IF YOU LOVE FITNESS, SUPPORTING WOMEN AND EMPOWERING FAMILIES TO GET ACTIVE, THEN HOT MAMA FRANCHISING IS FOR YOU!
We are constantly learning and evolving to ensure our Hot Mama business opportunities are cost efficient and right for you.

What does it look like to own a Hot Mama Franchise?
Empower women with your love of family fitness.
Bring joy to your community with your kids right beside you.
Support Mamas pre/postpartum because you've been there.
Own a business where you MAKE A DIFFERENCE that matters.

All of this is possible with a Hot Mama Franchise.
Once you apply and go through the process, we will invite you to one of our next Business Training Camps happening in 2020.
We can't wait to connect with women like yourself!
Apply now for more information and we will help bring family fitness to your community. (Also... workout & wine nights... those are also included!) 😉
EMPOWER, EQUIP & ENCOURAGE THE FAMILIES IN YOUR COMMUNITY.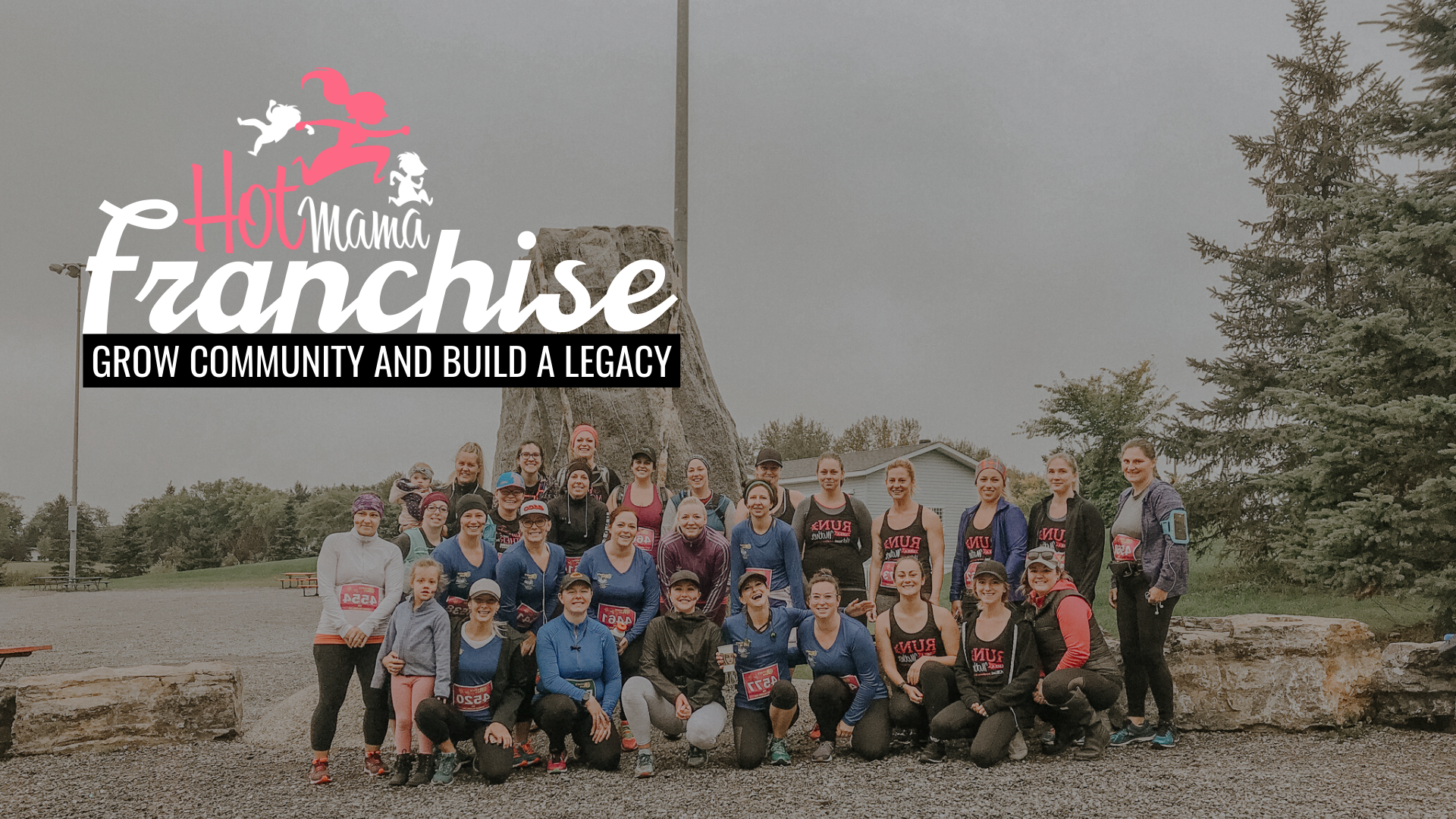 So, Mama, do you want to...
FOLLOW YOUR PASSION: Turn your fitness obsession into a career!
BUILD A COMMUNITY: Create a family of Mamas in your city!
WORK FROM HOME: Keep your kids close as you conquer your professional goals!
YES?! Then click the big pink button below 👇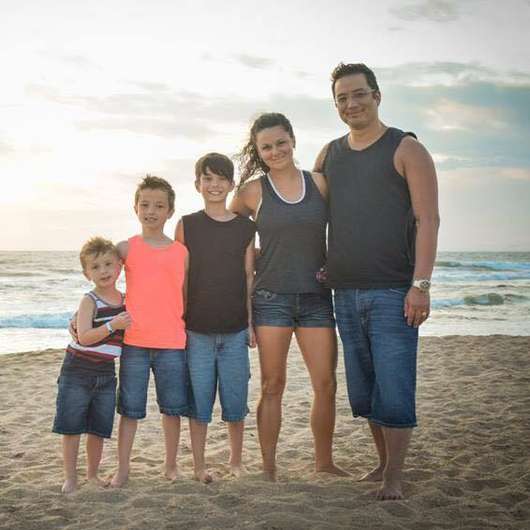 "I knew Hot Mama was for me. I could share my love for fitness with others and not have to sacrifice precious family time. I knew this was gonna be big and I wanted to be a part of it, so I jumped in with my whole heart and poured every bit of love and energy I had to give."
- Tonya Y.
Franchise Owner, HOT MAMA FIT – Edmonton SE, AB (5 years)
Course Curriculum
INTRODUCTION: Apply! You did that already YAY YOU!
Available in days
days after you enroll
WEEK 1: Getting To Know One Another & The Hot Mama Business
Available in days
days after you enroll
WEEK 2: Confidentiality Agreement & Decision Making
Available in days
days after you enroll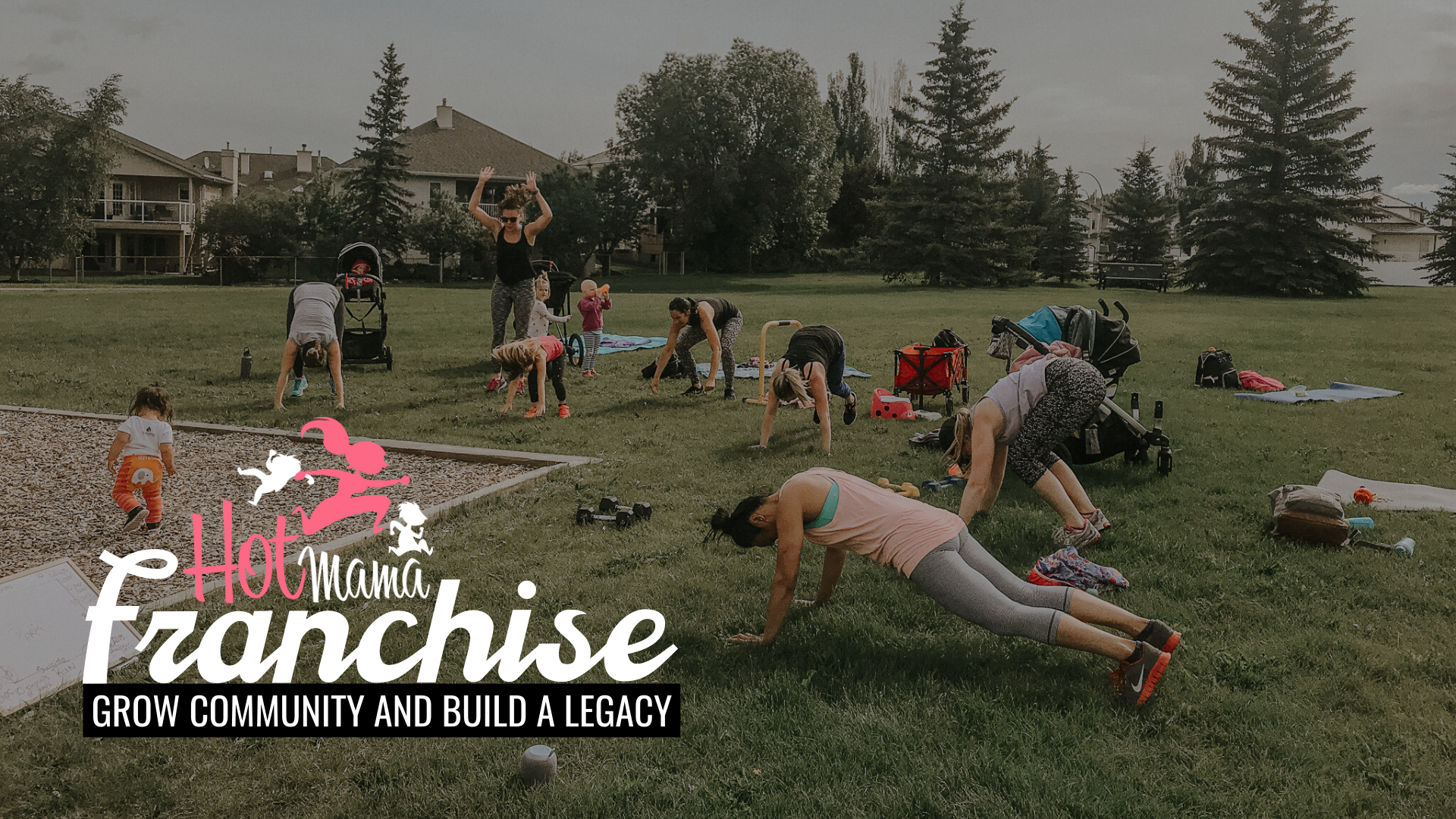 If you love fitness, supporting women & empowering families to get active, Hot Mama Franchising is just what you're looking for!
Oh yes! We've made Hot Mama more accessible than ever before and we're looking for fun, smart, passionate women to help us spread our movement of family fitness, love and community.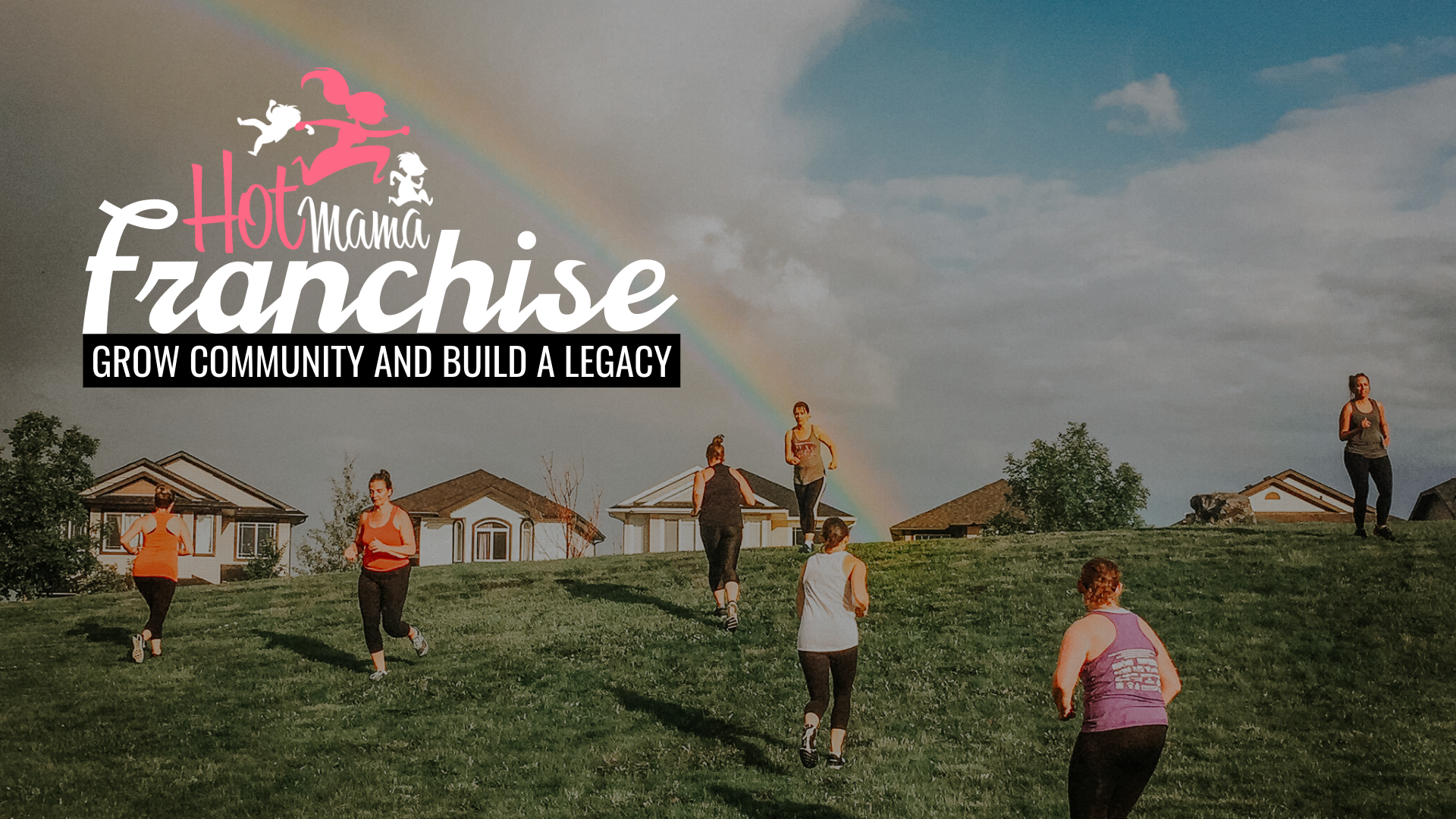 We're looking for Hot Mamas just like YOU!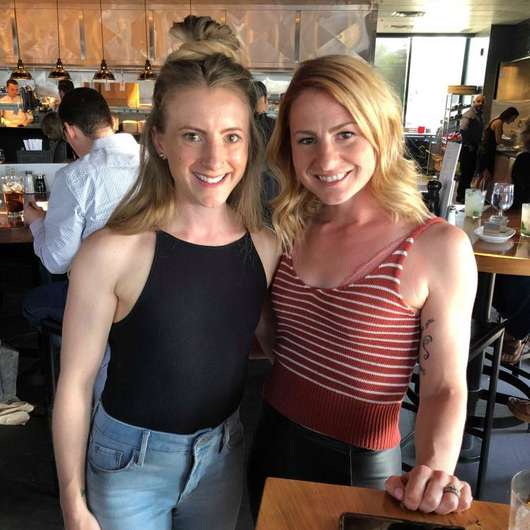 "We are so grateful for crossing paths with Hot Mama, it has changed our lives tremendously and we are so thankful for all of you mamas, you have made our dreams a reality and we couldn't be happier!"
- Jill & Catherine
Franchise Owners of HOT MAMA FIT – Sherwood Park & Edmonton East, AB
Frequently Asked Questions
How much money will I make per month?
On average you will make between $1000 - $3000 + per month. There have been some very hard working Franchise Owners making over $4000 per month with extra sales from events, online programs and merchandise. Majority of your sales will come from your group fitness classes.
What is the cost of becoming a Franchise Owner?
The price depends on your location's size (ranging from $10,995 to $18,995 CAD). NOTE: This is a business and we typically see franchises paid off between 2.5-3.5 years!
What are yearly business costs? Are there yearly fees?
We have created a special business budget for our Franchise Owners where ANNUAL EXPENSES range from $3000 - $5000 CAD depending on the size and growth of your franchise.
Where are your current Hot Mama Locations?
You can find our current locations here: https://hotmamafit.com/map
How long do I have access to this online application?
You will have access to this application (using the Teachable platform) as long as you are in the process of becoming a Hot Mama Health & Fitness Franchise Owner. If you quit at any point or do not complete the necessary steps for becoming a Franchise Owner, then we will pull you out of the application process. Note: If you become a Franchise Owner you will continue to have access to your application.
Your Instructor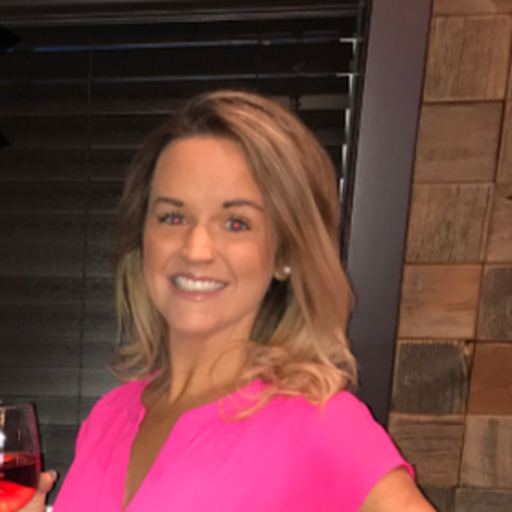 Owner of HOT MAMA FIT - Leduc & Beaumont, AB
General Manager & Mentor To Franchise Owners and Fitness Trainers.

Business Development & Marketing for Hot Mama Health & Fitness.
e: [email protected] // w: www.hotmamafit.com