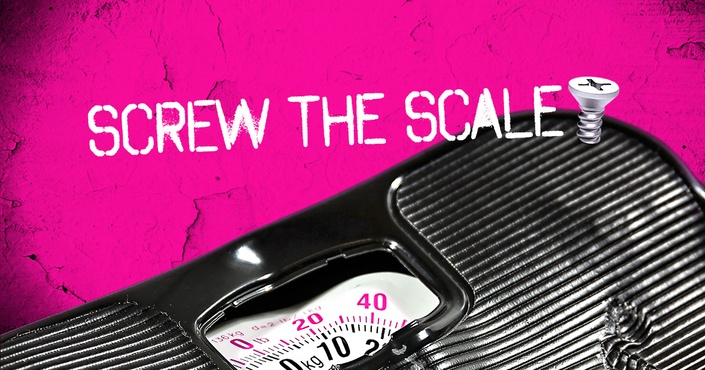 SCREW THE SCALE – Hot Mama's "Love Yourself" 6-Week Fitness Program
STEP OFF THE SCALE and stop defining your self-worth with numbers.
A Fitness Program Like You've NEVER Seen Before
...helping you become stronger in your BODY & MIND!
You can change the way you feel about your body through fitness.
You can change the way your body feels through fitness.
And, you can absolutely learn to start loving yourself...from the top of your head to the tips of your toes.
How many times have you committed to a fitness program (and I mean really, really committed), only to finally step on the scale at the end of all your hard work and see the numbers go up?
How many times have you honestly ate nutritiously, drank all your water, followed the "rules" only to feel defeated at your first glance down at the scale?
How many times have you stepped off your scale and cried, I mean genuinely cried, with frustration, defeat and self-loathing?
If this resonates, if you understand what we're talking about...
you NEED to commit to Screw the Scale.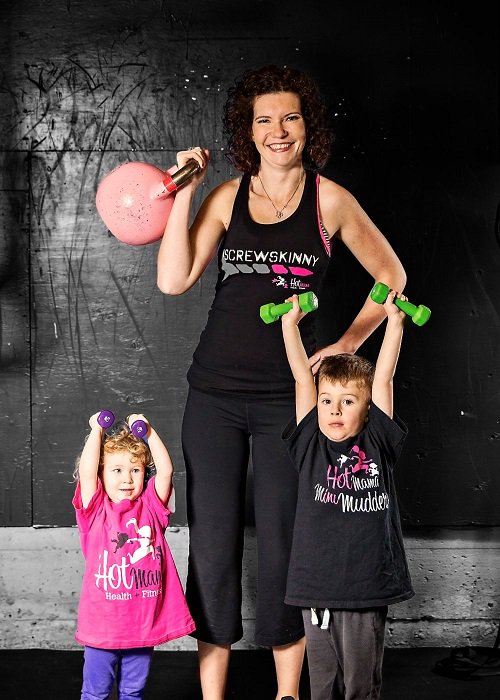 "Without a doubt, #ScrewTheScale has directly been responsible for an increase in my self-confidence. Incorporating self-love with fitness is pure genius. Do yourself a favour and take this class!"
- Stacey Malainey
It's time to start loving YOURSELF AND YOUR BODY on your own terms.
Screw the Scale is a 6-week at-home fitness program.
It's not just a fitness program, it's so much more than that. Screw the Scale is a journey for you to embark on, learn from and fly with.
This 6-week journey will help you stop the negative self-talk loop you replay in your head by replacing it with love and a rediscovery of you, your strength and your power. You can do this.
You CAN turn negative self-talk, body-shaming and loathing into acceptance, love and even gratitude.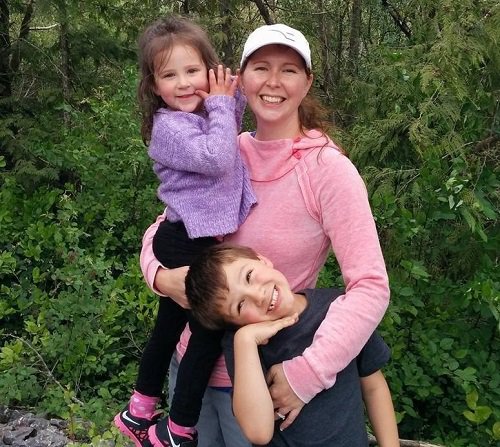 "#ScrewTheScale truly helped me find love, strength, and lots of sweat too. Forever grateful!"
- Shannon Laboucane
Each week you will receive the following:
- Love Yourself More Exercises
These exercises are designed to help you learn more about yourself, how you feel about your body and what's holding you back from really loving yourself fully and completely.
- Workout Education

Fitness can have an incredibly positive effect on feelings of self-worth and confidence. We think you should know why we ask you to workout in many different way. Our fitness education section will help you understand how and why you need different types of workouts in your life! Nerd alert - we can talk fitness all day!
- A Weekly At-Home Workout
Each week you'll receive a new weekly workout to complete based on the workout education. How-to videos are included to make sure you know how to complete each workout safely and efficiently.
- Support, love, laughter
Tips and in
spiration through our Screw the Scale Support Squad Facebook Group.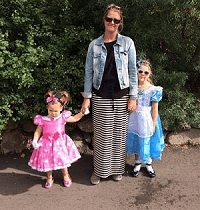 "You can only come out of #ScrewTheScale a stronger, healthier, happier mum!"
- Lynsey White
Your Instructor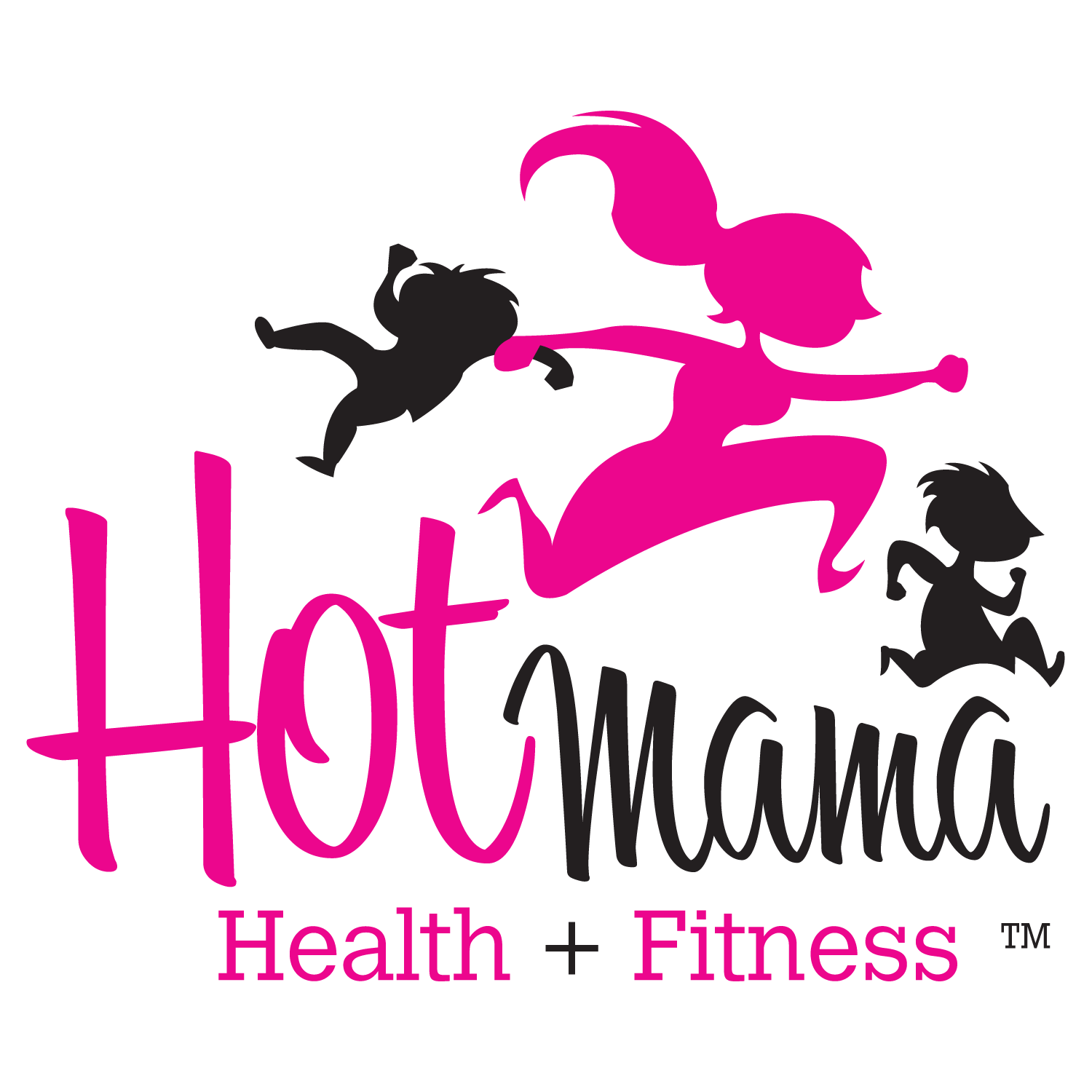 Lindsay Goulet, PhD and Founder of Hot Mama Health & Fitness
---
My earliest memories are of going with with my own Mama as she taught aerobics in leotards and legwarmers. I grew up with it. I started teaching when I was 17 and have taught from that point on. I love the way the body moves and adapts to exercise. I love it so much I throughly educated myself: I received a Bachelor of Physical Education, a Master's of Science and ultimately a PhD in Exercise/Occupational Physiology.

Yup, I'm Dr. Goulet.

I founded Hot Mama in 2012, originally to bring joy to my life, because I am a mom to two of the craziest, sweetest and caring kids in the world, but it quickly exploded. We have 20 franchises so far and we are growing fast.

My mission is to educate women, show them how to eat healthier, workout harder (safely and effectively) and find that balance of family-life, work and play. Most of all I want to help women love. Love themselves. And love one another. I want people to know Hot Mama is a safe place to go no matter where they are in their fitness journey.

So that's what I am doing. Empowering Mamas across Canada and building supportive safe communities. Join us for the fitness...and laughter...and love!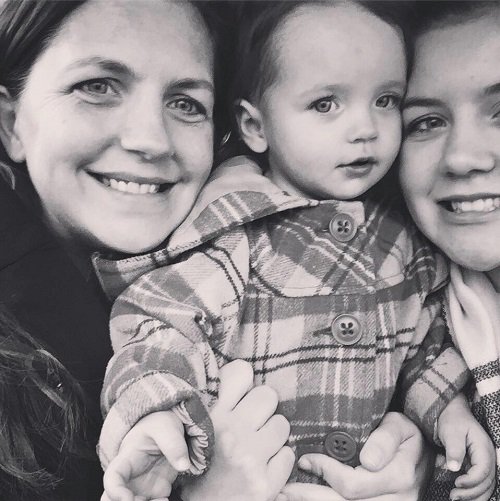 "#ScrewTheScale has taught me to embrace my body and workout to make it stronger, no matter what the scale says!"
- Brandi Camilleri
I created Screw the Scale because I saw a real void in the fitness industry. There are tons of workouts, plans and programs available to help you lose weight, get fit and feel better. The problem is that none of those programs help you look within yourself, accept yourself in all your glory and celebrate you for being you.
I wanted to create a program where women not only learned why we workout certain ways but also started to work on themselves and on accepting their body, no matter the size, shape or weight.
I've heard from 1000's of women about how defeated they feel after their weigh-in. My question is always, "why are you weighing yourself?" A woman can go from feeling strong, healthy and vibrant to defeated, self-loathing and disgusted with herself in the flash of a number.
Why? What does the scale actually tell us?
Nothing. It tells us
NOTHING.
It doesn't give us a measure of true health.
It doesn't tell us how much muscle we have.
It doesn't tell us how loved we are or the strength it takes for that body to survive day after day.
No, the scale does none of that.
So, I created Screw the Scale. A program I am beyond proud of that helps you learn how to workout, why to workout and then also helps you look into yourself and start to love yourself again through our Love Yourself More Exercises.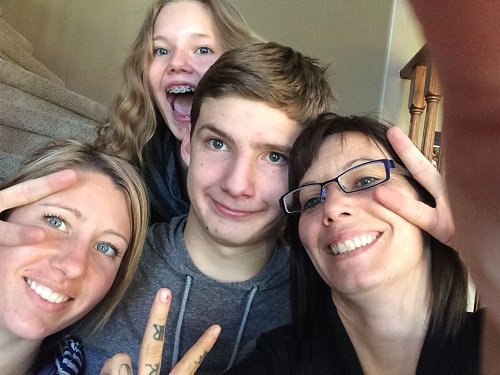 "Throughout #ScrewTheScale I learned so much about myself... mostly that I am too busy being busy and I need to slow down and focus on me!
Thank you for teaching me it's okay to be a person and not "just a mom."
- Tami-Lynn Lindstrand
I hope you'll join me on this journey.
I'm ready to support, love and inspire you.
Are you ready to do that for yourself?
Are you ready to do the work it takes to accept who you are, work on your fitness and health and be a better, more accepting version of yourself?
I hope so. Because it's time, Mama. It's time to stop your negative self-talk and start learning how to love and accept who you are.
Am I Not Fit Enough/Too Fit For Screw The Scale?
Nope! That's the beauty of Screw The Scale, the exercises totally scale with your ability level. You can make it as easy or as hard on yourself as you want. Plus, the workouts are only one part of the program. You can never love your body too much, and Screw The Scale's Love Your Body exercises are designed for all women of all fitness levels.
What Sort of Support Will I Receive?
One of the cornerstones of Screw The Scale is the support you will receive from Lindsay, as well as from the Facebook group with all the other Mamas who purchased Screw The Scale. Through the Love Yourself More exercises, you'll be posting frequently in the Facebook group, and will be encouraging others to do the same! Lindsay and her team will also be in the Facebook group, so if you ever have any questions, there is ALWAYS a support system ready to help you.
How is Screw The Scale any Different Than the 100's of Other Fitness Programs Out There?
Great question! While there are a dizzingly large amount of online fitness programs on the web, where Screw The Scale is different is when you look at what else is being provided other than workouts. Screw The Scale is without a doubt an excellent fitness course, but it also embraces community and creating a healthy mindset around your body, and not being so focused on only losing weight.
Do I Have to Share my Progress?
This program is all about learning that the Scale doesn't define you. The only way to break this global trend is to begin sharing other pieces of your fitness journey progress: rather than sharing a number on a scale, you then share a Love Yourself More exercise about how you feel mentally. The support from the other Mamas going through the same program will encourage you to continue on your fitness journey. All that being said, this is YOUR fitness journey. If you don't want to share it with others, don't. We want to help you become the best version of yourself, and if you will make it there better by yourself, do the workouts and the Love Yourself More Exercises on your own. The whole point of Screw The Scale is that everyone is different, and you should celebrate your differences and your flaws.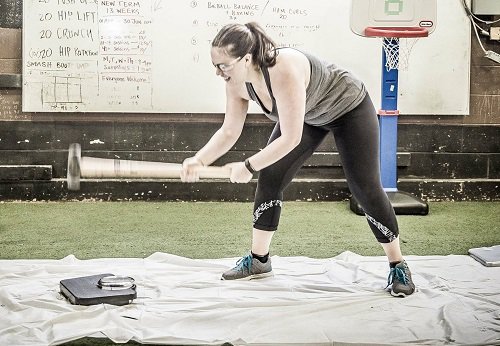 "ScrewTheScale made me think about "me" more.
My whole family is happier for it. This program really helped take the guilt out of doing that - and it truly works!"
- Jaclyn Sciberas
Course Curriculum
Screw the Scale - Introduction
Available in days
days after you enroll
Screw the Scale - Week 1
Available in days
days after you enroll
Screw the Scale - Week 2
Available in days
days after you enroll
Frequently Asked Questions
When does the course start and finish?
The course starts now and never ends! It is a completely self-paced online course - you decide when you start and when you finish.
How long do I have access to the course?
How does lifetime access sound? After enrolling, you have unlimited access to this course for as long as you like - across any and all devices you own.
What if I am unhappy with the course?
We would never want you to be unhappy! If you are unsatisfied with your purchase, contact us in the first 30 days and we will give you a full refund.