Franchise Information Package
Please read all the information we have provided below:
If you think you are a good fit with Hot Mama and this opportunity excites you, CLICK HERE to book a call with Hayley!
Our Vision:
Building Community Through Family Fitness.
Our Mission:
To Empower And Equip Healthy Role Models, One Parent, One Child, One Family, One Community At A Time.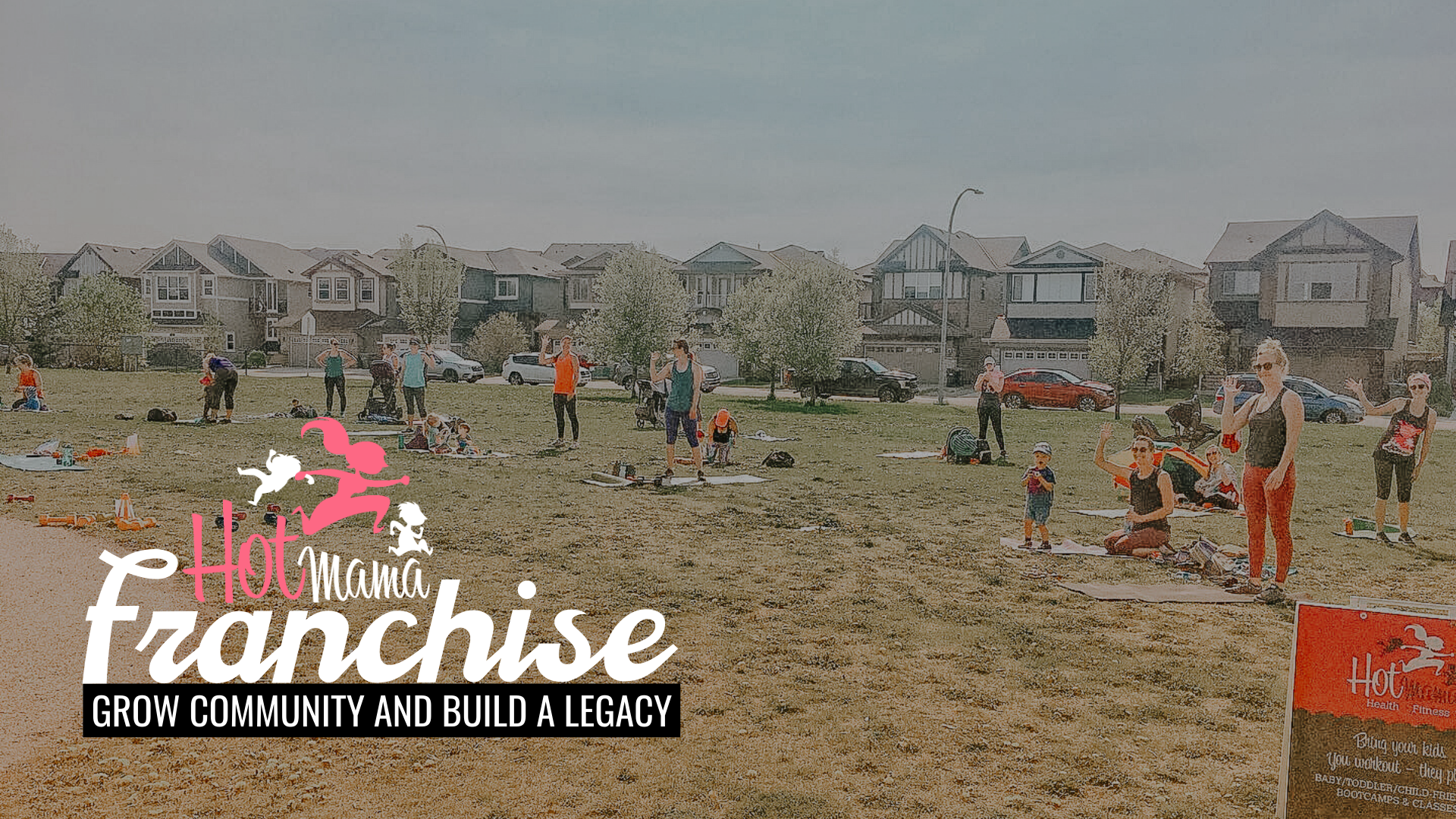 Hello!
First and foremost, welcome!
Congratulations on taking the first step towards running your own Hot Mama franchise!
Exciting times are ahead! We are truly passionate about what we do, and we hope that after you read the information in this package that you'll be excited to learn even more about this amazing purpose-driven business opportunity.
Hot Mama is a franchise business that helps you provide safe, effective and FUN family-friendly fitness classes and programs for the community in which you live. The best part of Hot Mama is that we're not just a fitness business, we're a purpose-driven community of business owners and Mamas that want to provide a safe place for family fitness and role model healthy living for future generations. Our purpose is solid and our community, well, it is strong, smart, funny, supportive and amazing.
You were born to leave a legacy!
With a sound franchise systems in place, we now have owners just like you running their Hot Mama business in Canada. We are currently seeking strong and driven Mamas to bring Hot Mama to communities across Canada.
If you're passionate about fitness and building community in your area; if you're smart and driven and believe you have what it takes to run a successful fitness business (with our help, of course!); if you believe role modeling for our future generations is important, then Hot Mama Franchising may be just what you're looking for.
With obesity on the rise in Canada, it is more important than ever to pay attention to the fitness of your family. We believe the best way to ensure your child grows up to lead a healthy, fit life is to first lead by example. We allow you to be that role model for your child while spending important bonding time with them – time they will remember the rest of their lives.
---
Why Hot Mama Works
Hot Mama works for families.
What does that mean? It means that we know being a Mom is hard, fulfilling, exhausting and enriching work, and we choose to honour all aspects of motherhood. We know that to do that they need to be their best selves. Finally, we know Mamas want to be positive role models for their Minis on how to lead active and healthy lives. We choose to honour all of this.
Hot Mama strives to provide a safe place for families to go to sweat, learn, laugh and yes, even cry (we know about the hard days, too). We are focused on building community to provide baby, toddler and child-friendly fitness classes, nutritional education and so many more health-related programs for the entire family. We pride ourselves on offering inclusive, safe, welcoming, supportive, fun and affordable family fitness.
Hot Mama works for owners.
Oh yes, Hot Mama works for franchise owners. We understand the desire to contribute more to the household, to earn supplemental income, to work on something that you truly believe in, to be a part of something you can be proud of.
At Hot Mama, we have a complete business system at your fingertips. By combining our systems and brand with your drive and passion, we help you run a successful, thriving fitness business. We'll provide you with the tools you need to achieve your sales goals, in fact, we'll even help you market your business using our Headquarters marketing systems. The great part though…you control your schedule, your classes, your instructors and your business growth.
It is important to know that Hot Mama is not "just a fitness business". We are a community-based fitness business, and that, that is what separates us from our competitors. We need owners to work in their communities, to get involved in events and educate families on the importance of family fitness. And you can do all that by using the programs, tools and systems already in place with our Hot Mama Franchise.
Please read all the information we have provided below.
If you think you are a good fit with Hot Mama and this opportunity excites you, CLICK HERE to book a call with Hayley!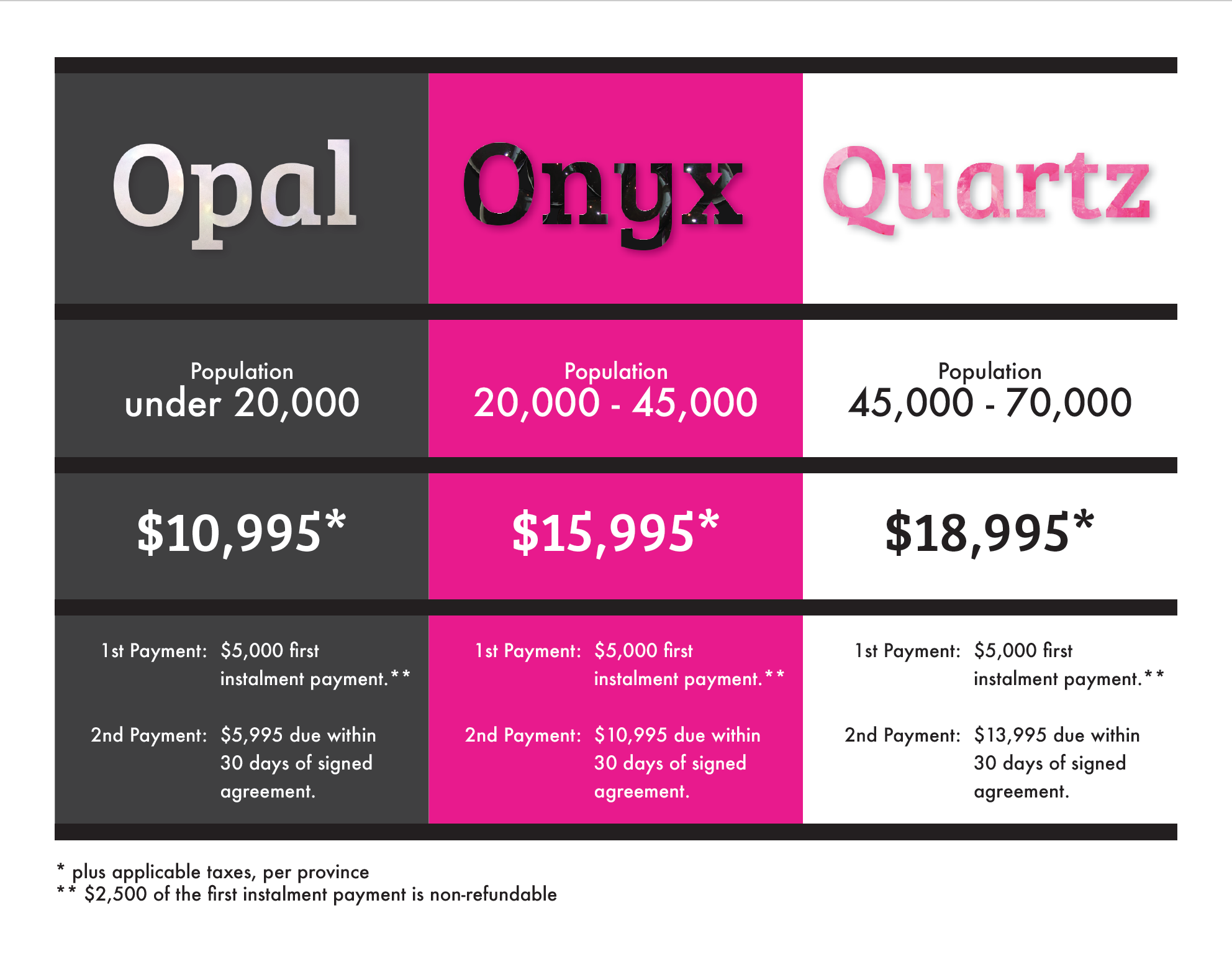 We know how to make this business a success. Why start a new business from the ground up when you can own a business where lessons have already been learned, the brand is well known and the business template is created? We give you the tools you need for marketing, advertising, class formats, scheduling, website design and more. In fact, we even help fill your classes when you start. In a market that is inundated with businesses, ideas and fads, our Hot Mama franchise system will not only help you make a positive impact in your community, but we'll help you build your client base quickly, provide innovative and fun programming for your clients and help you successfully launch your business. Owning your own business is challenging, absolutely, but we have a team dedicated to help you make your business a success from the start.
---
Keep Reading To See What The Tools We Give To Make Your Hot Mama Franchise A Success!
We provide the tools to success
Bring your children to work:
We're hoping by this time you realize how important community building is to Hot Mama. The most wonderful thing about this is that although you are helping to build this community, you also get to benefit from it. You'll receive unbelievable support, gratification and joy out of a Hot Mama community… and you…you'll be responsible for doing that. Women supporting, motivating, encouraging and cheering each other on, there's really nothing better. And you'll be responsible for that; there's a lot of pride in that.
Brand Power:
Hot Mama is a recognized brand and every day we are growing, shifting and changing for the better. As we increase the number of Hot Mama franchises, our exposure also increases. With franchise inquiries coming in from around the world, we're confident the Hot Mama brand will continue to grow.
We don't mean to brag or anything, but our design team did an incredible job with our Trademarked logo. Additionally, you'll have access to our Trademarked name, "Hot Mama", and Trademarked class format, "Toddler Tag-Out", for any classes, promotional material and advertising you choose to do with your franchise.
Your own personal URL:
Your personal URL will be: https://LOCATION.hotmamafit.com. Our design team will set you up with your own website. Click HERE to see what your site will look like. Your site will be linked to our Hot Mama homepage where you will be listed as one of our locations. You will have access to update your website, add pictures, change your schedule, add classes or whatever it is that you want to add to your franchise site. Also included is a training session with our tech crew on how to use WordPress.
Resources:
Username and password-protected access to our "Resources" platform: This website will be the backbone of your business and will be the place you will go to receive marketing material, business tips, ask questions and even receive support from fellow franchise owners.
• Franchisee "Resources" platform: It is important to us that our franchisees feel part of our team, so we've included a discussion forum on our "Resources" platform. This platform is a place you can go to ask questions, post ideas, discuss strategies and share information with other franchisees.
• Franchisee forum: It is important for us that we keep business business and personal personal. For this reason, instead of texting or emailing constantly we have a Franchisee forum for our owners. This forum is messaging for work that works quickly and efficiently.
• Access to our "done for you" workout database: Some days class ideas are hard to think of, so we've included over 100 workouts in our database for you to choose from. You simply click on the type of workout you're looking for that day, choose a class, print it off and your class is prepared for the day.
• Marketing advice/strategies: This resource site is updated with the latest marketing strategies and promotional programs to assist you in increasing attendance at your various classes while saving you thousands of dollars in failed marketing attempts. Some of the topics include tips on how to use Facebook, tradeshow procedures, strategies on how to increase your customer base or maintain attendance, and much more information we share with you to help you successfully grow your business. Trial and error cost Hot Mama over $40k on training and marketing expenses, and we've now narrowed in on tested, proven marketing methods. The result is a highly successful marketing strategy. Basically…you don't have to make our mistakes!
Pre-designed promotional material:
You'll be able to order all pre-designed promotional material. This includes business cards, rack cards, postcards, tradeshow banners, car decals, merchandise (t-shirts, tank, jackets, water bottles, etc.) and more. Additionally, you can request material that is not already predesigned by submitting your request to our design team.

Training & support:
We have multi-million dollar expertise on our team to mentor you on how to run your successful Hot Mama franchise. Think financial projections, think goal-setting, think business education, all there to help you reach your targets and achieve your family's financial goals.
Seminars, workshop and webinars will be offered to not only keep you up-to-date on current research and fitness trends, but to also help you expand and grow your base of business knowledge.
When you first start, we will schedule individual phone meetings to help you set goals, answer questions, discuss concerns and share enthusiasm. Following that, we have scheduled monthly franchise owner meetings, where all owners are on the call to learn about updates, promotions, marketing strategies and much more.
Mentoring:
Through Facetime, Zoom and/or phone meetings, our staff will help you "learn the ropes" of running your Hot Mama business. You will not feel alone in this. We want you to succeed as much as you want to succeed, so we'll work hard to mentor, educate and motivate you. That being said, our mentorship and our hard work is just the tip of the work you'll need to do to run a successful business. Work can be fun, absolutely, and we'll help show you how to do just that!
Business software:
With your Hot Mama franchise, you'll have access to our back-end online billing, scheduling and member management software. This software includes automated follow-up emails, online class registration, automated billing and much, much more. Attendance is tracked, revenue is charted, reports are easily created and best of all, our software system is easy to use for both you and your clients. You'll be kept organized and won't have to worry about how to keep track of all the information that comes with owning a business.
Marketing support:
While you are busy promoting your franchise, at Headquarters, we'll be busy promoting all things Hot Mama. We will help you launch your franchise on our website, on FB, in our newsletter and in your community. We will be constantly working to grow Hot Mama so that our brand power continues to spread. We will also support each franchise by highlighting various franchisees in our newsletter, on our own FB page, in press and anywhere else we spread the word.
Most importantly: we are going to help you fill your classes. Yes, you read it right. We want you to succeed and we want people to be at your classes from the start, so we'll help you do it. With our marketing support you'll have the potential to start your business and start making money the day you launch your Hot Mama business.
Low monthly overhead and quick start-up:
You do not need a lot to get started. In fact, we'll provide you with checklists to make starting a lot less daunting. Once you've completed your 1-week training with us, you'll be ready to start your classes and you'll have the business tools you need to develop a successful business with our ongoing, guided support.
Hot Mama's Business Training Camp:
Our Hot Start Business Training Camp takes place over a few weeks, with a few weeks of online training followed up by 3-4 days of in person business and instructor training. We will educate you on the business of Hot Mama by walking you through our Franchise Owner Training Manual, we will also either teach you how to be a "Hot Mama Instructor" or how to hire and train a "Hot Mama Instructor". It is essential that we have strong business minds for the business side of Hot Mama and quality instructors for the fitness and community-building side of Hot Mama. We focus on both areas during our Business Training Camp.
Build a Hot Mama community in your area:
Your babies/toddlers/children can go with you to any and every class, should you so choose. We want our franchisees to be able to spend as much time with their children as possible and will always encourage you to bring your kids to your classes. Not only will they love the social time, they'll get exercise with active play. They'll also watch you motivating others, promoting healthy living and educating families in your community.
Work/life balance:
While we hope you appreciate that owning your own business is hard work, and yes, some days are long, with Hot Mama one of our main goals is to help you find that balance between fun and work that you so desire. You get to set your hours, choose your class schedule and can even bring your kids to work with you. We know that in order for a business to succeed, you're going to have to work hard, but our hope is that you'll also learn how to play hard. We want you to reap the rewards of your hard work and enjoy life with your family.
[] [] [] [] [] [] [] [] [] [] [] [] [] [] [] [] [] [] [] [] [] [] [] [] [] [] [] [] [] [] [] [] [] [] [] [] [] [] [] [] [] [] [] [] [] []
Who is a potential Hot Mama Franchise Owner?
A Hot Mama franchise owner is driven, passionate about fitness, believes in building community, wants to promote family fitness and has the desire and motivation to own her own business.
We are looking for leaders, women who can influence their community towards positive,
healthy life choices.
Owning your own business is not an easy job, but if you do it right, it's certainly more than worth it!
Here's a quick summary of what we're looking for in an Applicant:
Passionate about fitness and fitness education;
Committed to building a Hot Mama community in your area;
Excited to work with babies, toddlers, children, Mamas and Daddies;
Willingness to promote/advertise and market your business;
Willingness to follow our policies and procedures;
Out-going, enthusiastic & friendly personality;
Individuals with similar core values to that of the Hot Mama brand;
Individuals dedicated to promoting family fitness;
Individuals who are driven and willing to work hard for success;
Individuals with a business and/or marketing background, an asset;
*Individuals who are currently group and/or personal trainer certified OR,
*Individuals willing to get trained in these areas with Hot Mama;
*Pre/Post-Natal certified is an asset; training available through Hot Mama.
*Note 1: If your goal is to solely be a Hot Mama business owner and not an instructor, we do not require that you become certified as a leader of group fitness, personal trainer or pre/post-natal certified.
*Note 2: It's important to note that Hot Mama cannot offer CERTIFIED pre/post natal training. This is a separate certification that will require more time and money than would be feasible during training week. Buying a Hot Mama franchise and attending training camp will NOT make you a pre/postnatal certified trainer. However, having that certification is a BONUS!
We are looking for authentic, down-to-earth Mamas who share their strengths, are real about their shortcomings, and can easily relate to the trials and tribulations that come with Motherhood.
The list above, it's all important. Finding owners who possess these qualities is how we've built this business and is what our community is built on. Do you see yourself in that list?
Running your own franchise takes work, dedication and enthusiasm (we won't sugar-coat it for you, you'll need to work at it), but if you have the qualities listed above, you can be a successful Hot Mama franchise owner.
What expectations are there of a Hot Mama Franchise Owner?
We expect Franchise Owners to uphold the values, vision and mission of Hot Mama.
Almost done! Are you excited yet?!
Here's just a little more…
We know the in's and out's of business. By franchising with us, we can save you time, missteps and money. The lessons learned by Hot Mama are, and will be, applied to all franchisees to ensure continued growth and prosperity of the company. Without franchising, starting up a company from scratch is hard work and most individuals work at least 75 hours a week for their first year, taking no income.
As a franchisee, you'll receive support, knowledge, advertising, brand awareness and much, much more. You won't be starting from scratch. You're buying a proven successful business system. Yes, you'll have to work hard and owning your own business is a challenge, and yes, some days will be stressful; but, the reward at the end of it will be a thriving business that has a purpose. A business that promotes family fitness and promotes being a role model for your children and for the community you live in.
On our end, we are 100% dedicated to our franchisees. We absolutely want you to be successful so we work tirelessly to promote the Hot Mama brand and our franchises. We'll help you fill your classes and we'll be the support you need to run your own business. We are spreading the word of family fitness and educating communities on the benefits of parental role modeling and healthy, active play.
Finally, because we absolutely believe in what we're doing as we try to bring about change for future generations and build community where you live and around the world, we are incredibly excited about discussing this opportunity with you.
So, NOW WHAT?!
You have a ton of questions, don't you? Yeah, we know. We get that a lot.
Please know this: if you have what it takes, if we fall as in love with you as you are with us, we can make this happen. There are financing options available to those applicants who demonstrate the qualities we're looking for, so book a call! If you're "Hot Mama Material", we can absolutely help make this happen.
Your next step: Book a call, baby! And…get to know us and our brand! Check out all of our social media channels so you can all the amazingness that you can bring your community.
FACEBOOK // INSTAGRAM // WEBSITE
If you are serious about this opportunity, if your heart rate increased as you read through this and you think you're the kind of person who can succeed at this business, then we want to hear from you.
Our Hot Mama team is expanding and we cannot wait to see what you can do with this business! We really and truly want to hear from you.
If you think you are a good fit with Hot Mama and this opportunity excites you, CLICK HERE to book a call with Hayley!